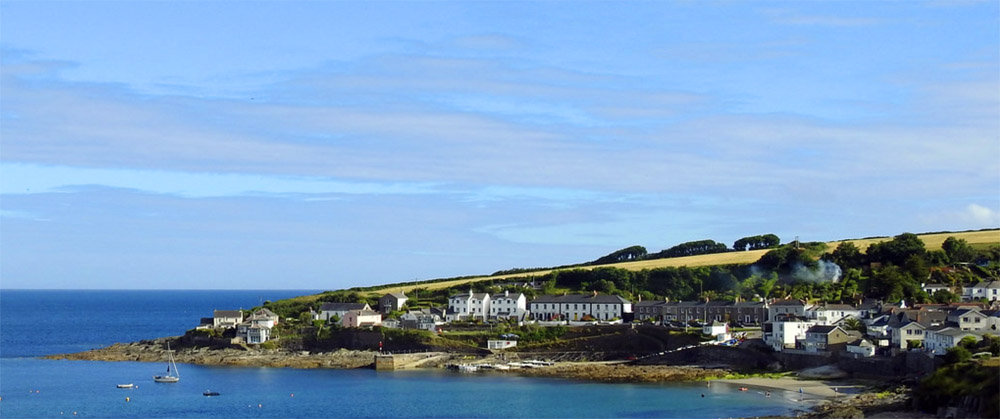 Portscatho, Gerrans & Rosevine
Nestled on the south of the Peninsula is the delightful Portscatho. Slightly off the beaten track has been this village's forte and one which visitors "discover" rather than read about. Unlike its neighbour and much more publicised village of St Mawes, Portscatho has a lot of the charm but without the influx of visitors… making it a hidden gem!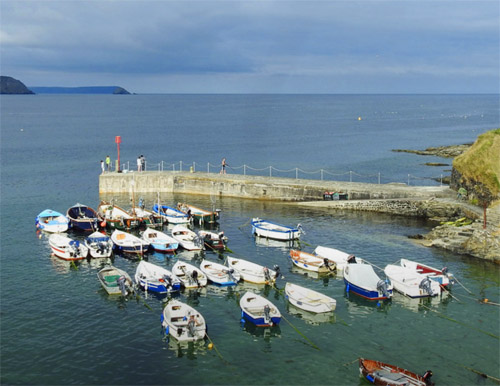 It has a small harbour with local's boats bobbing behind the shelter of the "breakwater" – built to protect the harbour after the Carl Hirschberg shipwreck had to be dynamited off the rocks in 1891 – with a delightful cul-de-sac The Lugger, which is used as a promenade by locals and walkers following the South West Coast Path, and where you'll no doubt find a plethora of old "Salty Seadogs" studying the harbour's activity.
The village has a pub, The Plume of Feathers, a shop, Portscatho Stores (with a Post Office) and a smattering of galleries as well as a  social club, The Harbour Club – which is open to visitors as well as locals – and a restaurant, The Boathouse.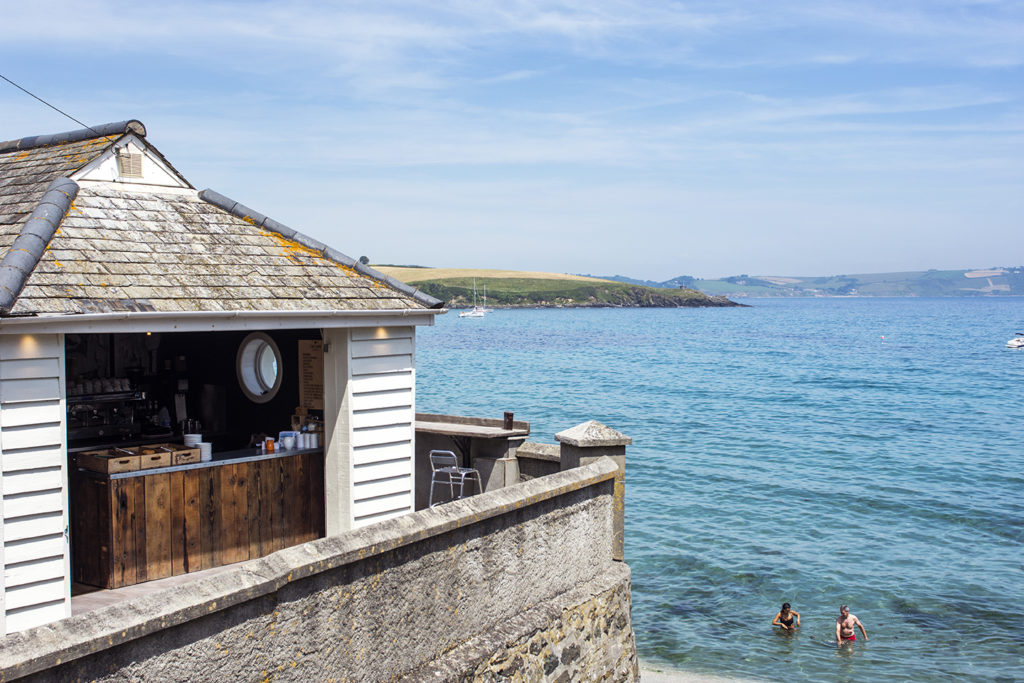 In the locale are three or four superb beaches. The village beach, Tatam's, is directly next to the harbour and has a celebrated cafe overlooking the beach with the same name. There's also a larger sandy beach, Porthcurnick, home to the now famous Hidden Hut and toilets on sunny days in the summer. There are also a few local coves to the west of the village, quaintly named, Peter Splosh and Breakneck.
Adjoining Portscatho is the village of Gerrans which also has its own pub, The Royal Standard,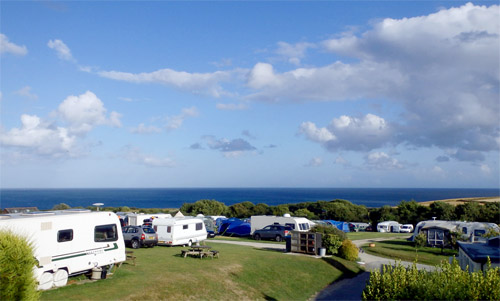 the church and the parish Heritage Centre as well as the Roseland's remaining traditional garages and an auto workshop. Just down Treloan lane is the award winning camp and caravan site, Treloan Coastal Holidays, which was featured heavily on the ITV show Cornwall with Caroline Quentin.
The other side of Porthcurnick beach is Rosevine. This small gathering of houses boasts two excellent houses/hotels which have their own restaurants and below them are another smattering of coves and beaches to discover.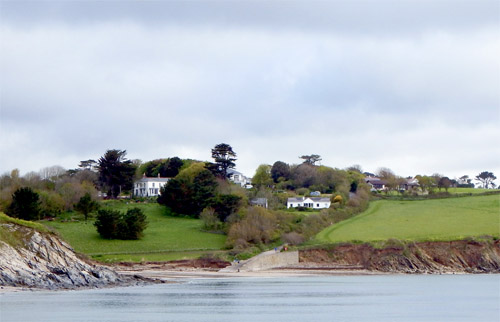 Annual Events include Portscatho Regatta (August Bank Holiday Weekend) – Portscatho Beer Festival (at The Harbour Club), Christmas Lights (Week before Christmas) – New Year's Fireworks (New Year's Day)
To find events and up-to-date calendar events for Portscatho & Gerrans, visit the Calendar Pages on our sister website www.roselandonline.co.uk.