We are spoilt here on the Roseland with an abundance of superb beaches, most with excellent water quality and easy parking. From Portloe to St Mawes, there are truly coves and beaches galore!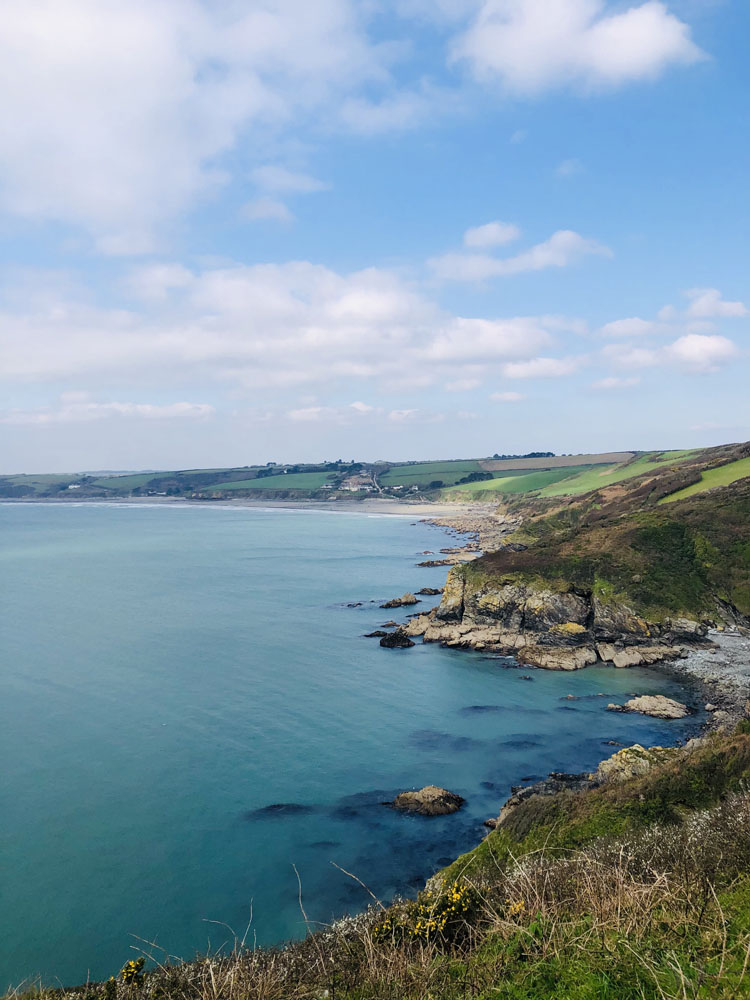 As well as the more celebrated beaches like Carne and Pendower, which blend into one kilometre wide oasis on low tide… a lead-free dog-walking paradise (before 9am and after 5pm in the summer months) to rival anything Hawaii might have to offer.
Walking along the coast path from Portloe, you'll pass some breathtaking coves like Kibberick and Paradoe and the slightly more pebbly Porthbean Beach (or Whitesands, as it's also known, locally).
Just north of Portscatho is Porthcurnick Beach, made famous by the Hidden Hut, which allows dogs all year round and below its sister restaurant, Tatams, is Portscatho's lovely village beach of the same name.
On the way to St Anthony to there are an abundance of small coves like Breakneck and Peter's Splosh and about half way to the lighthouse are the stunning sands of Towan beach, which now has a fabulous tea-rooms, Thirstea Company just back from the beach near the National Trust car park.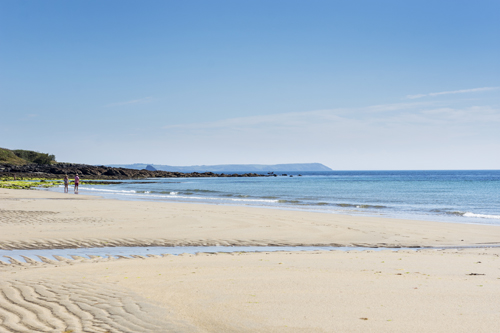 Further round is Porthbeor Beach which has sands to die for! Sadly it's become almost inaccessible apart from by sea, but it's a stunning beach to look at from Killigerran Head as you sweep the last few bends to St Anthony head.
After taking in the stunning vista across Falmouth bay from the point, there are a few selected beaches just north of the lighthouse, Little and Great Molunan Beaches which are a hike down (and back up again!) from the NT car park but truly worth the slog.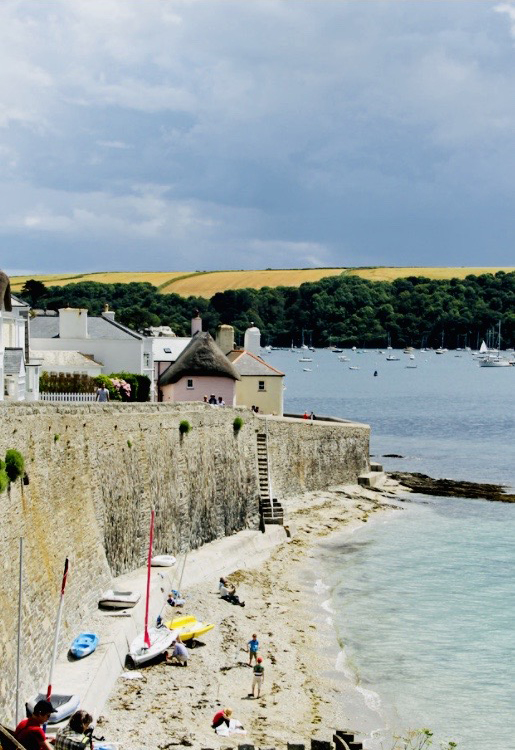 Opposite in St Mawes there are an abundance of small beaches which are serviced by all the splendid cafes and restaurants in the village. The larger Summers Beach to the east of the village has a lovely view of the village and past the harbour, below the famous Hotel Tresanton is the delightful Tavern beach.
Just west of St Mawes castle is Castle Cove where many relax away from the village hubbub in the summer, overlooking the St Mawes ferry and other watercraft chug up and down the Fal Estuary.
Follow the footpath to St Just boatyard and you'll pass a few little dips down to the water, but the biggest and most breathtaking of these is in fact opposite the Pasco's boatyard at Messack point. Under the beautiful Monterey pines, you can wile away the hours watching the boats sail past up the Carrick Roads… what a fitting way to finish a beach tour of the Roseland.